Arter is a space for art conceived as an exhibition space and its programmes are created with the aim of encouraging production of contemporary artworks, providing a platform of visibility for artistic practices, producing and presenting exhibitions.
In this project the aim was designing an information desk which can guide the customers when they enter the exhibition area.  The desk also gives oppurtunity to the customers to buy the books and publications about the current and past exhibitions. 
Arter Information Desk is a Ypsilon Tasarım project. For more information visit Ypsilon Tasarım website.
Manufacturer: Metal Dekorasyon
Photography: Fethi Izan, P Blok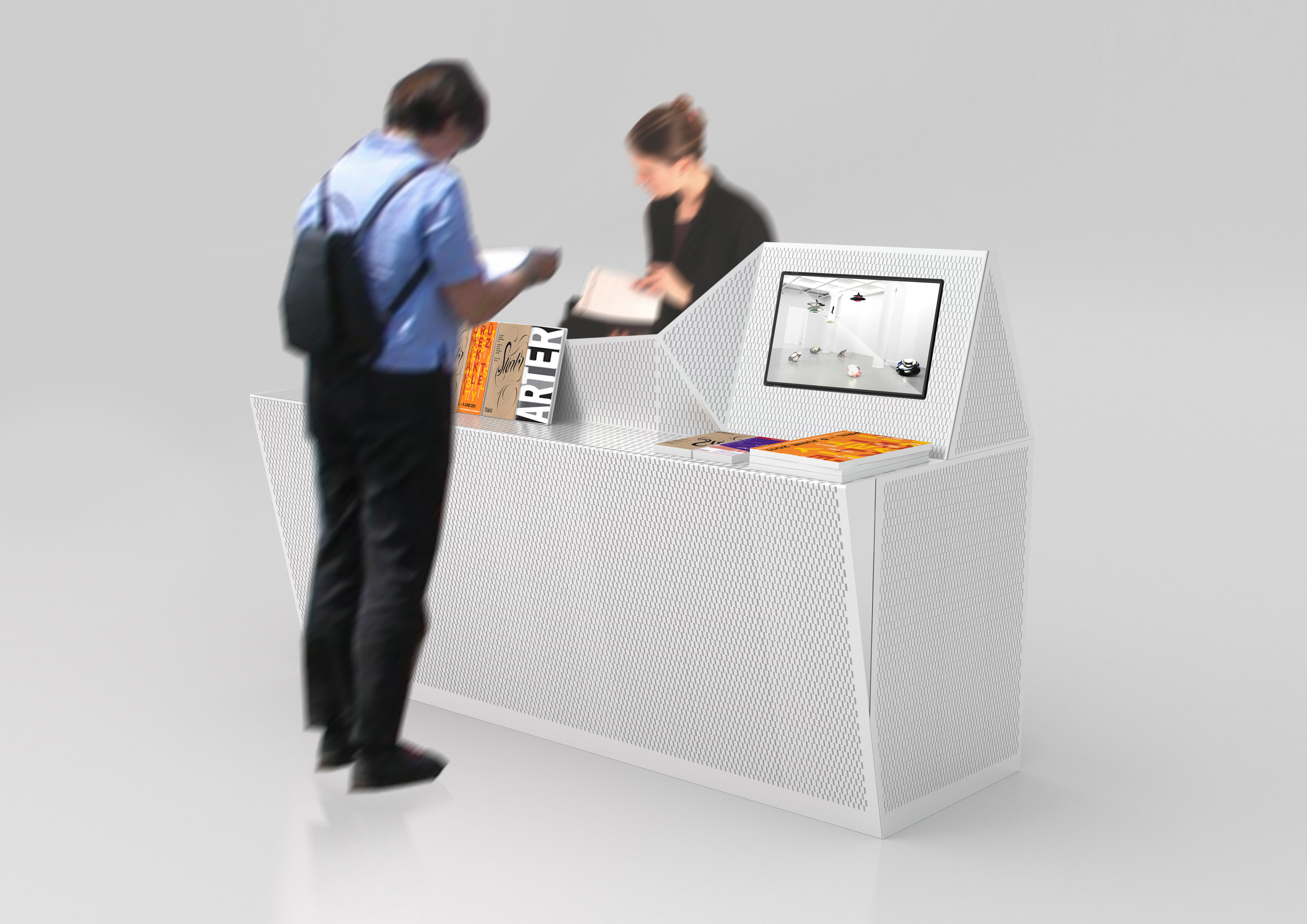 The design concept of Arter desk is based on the idea of creating a bidirectional desk which, front side is used by the customers, and the rest part was used by the gallery employee or the sales representative. Thus I  had to divide the desk in two parts. In the design brief we were told to use a screen and a cash register. So the divider sizes and angles appered with these features.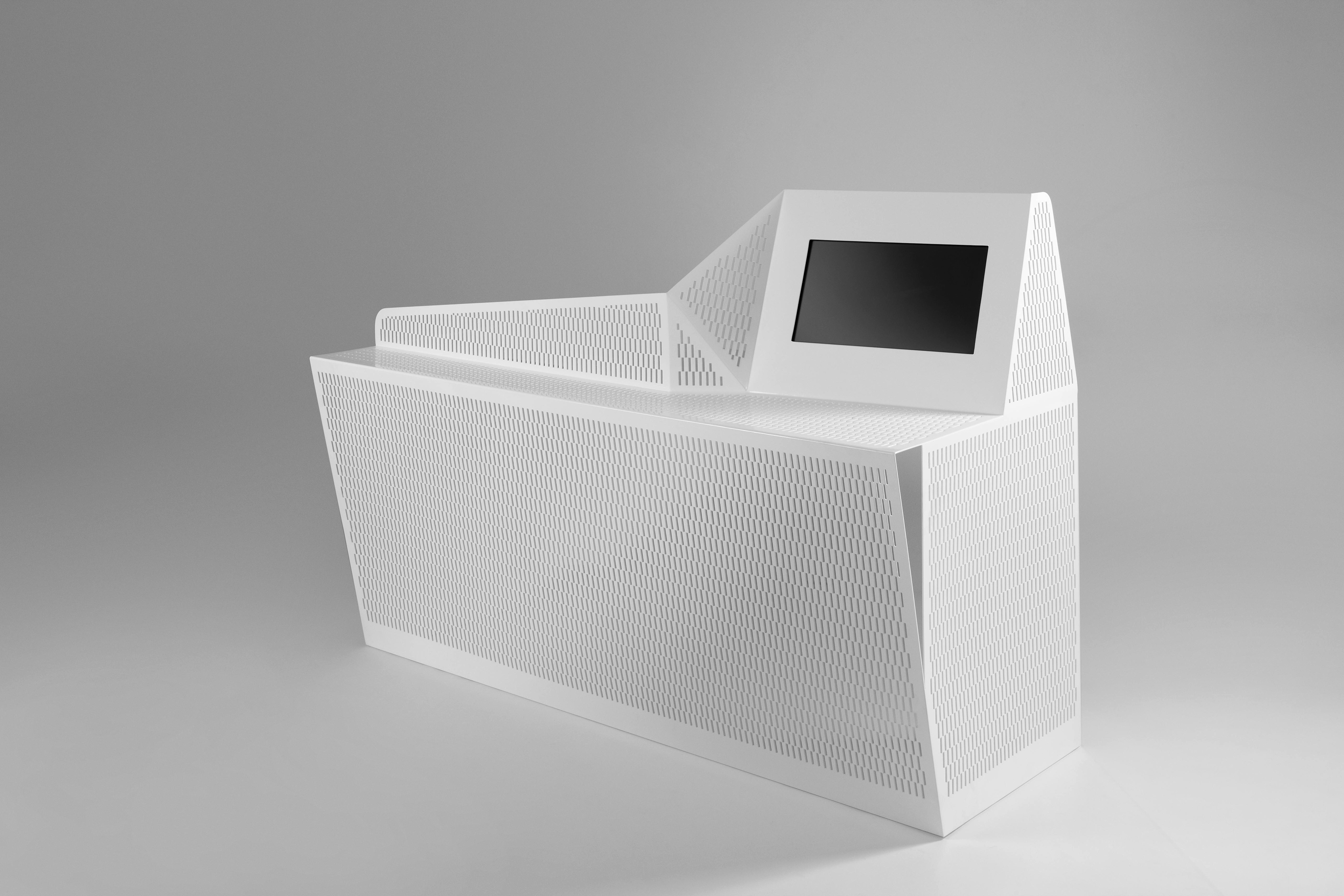 The screen had to be placed in a proper angle to make customers watch the introduction films of Arter and the current, future exhibitions. The angles and the sizes made the divider turn to an origamic form and whole desk followed it.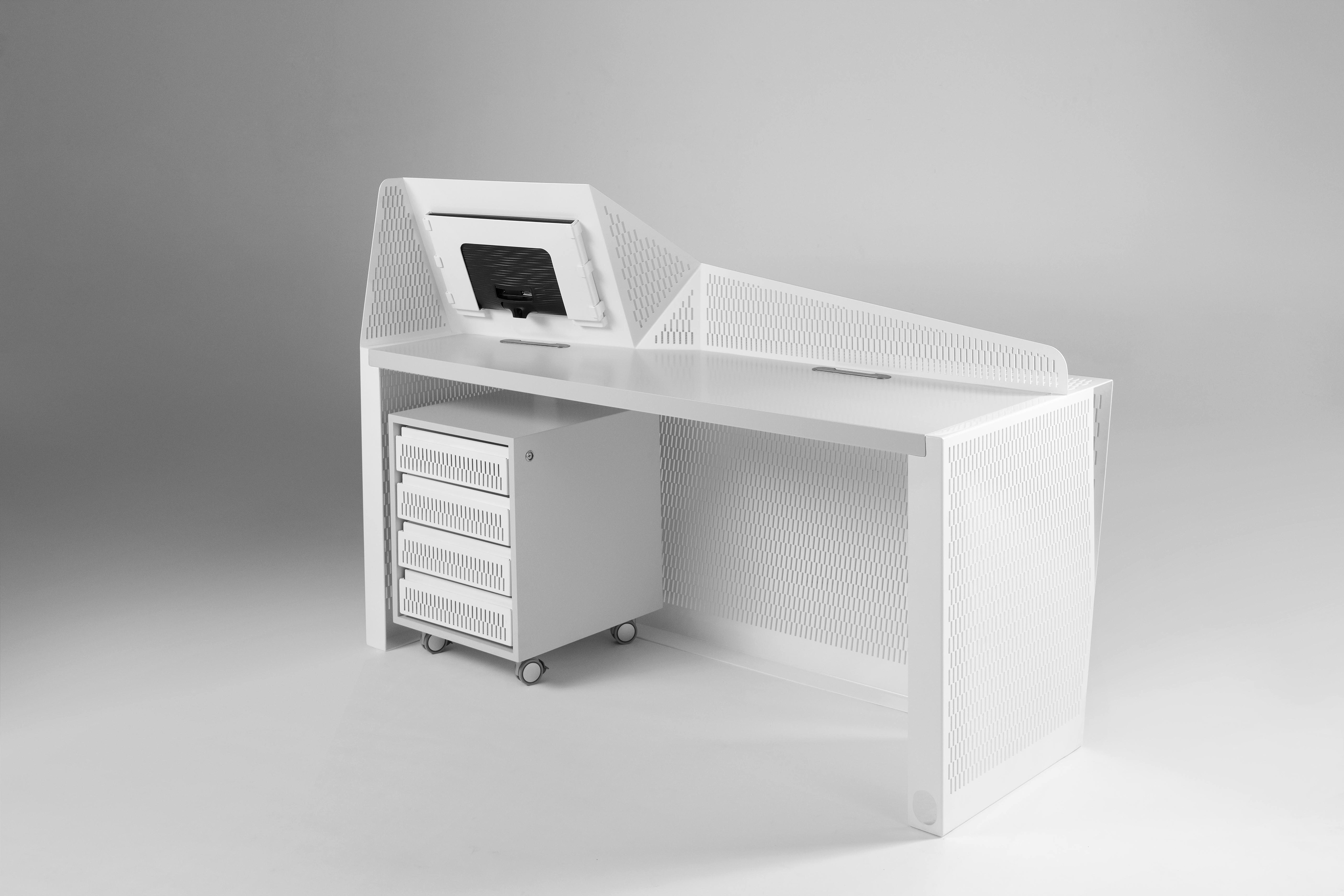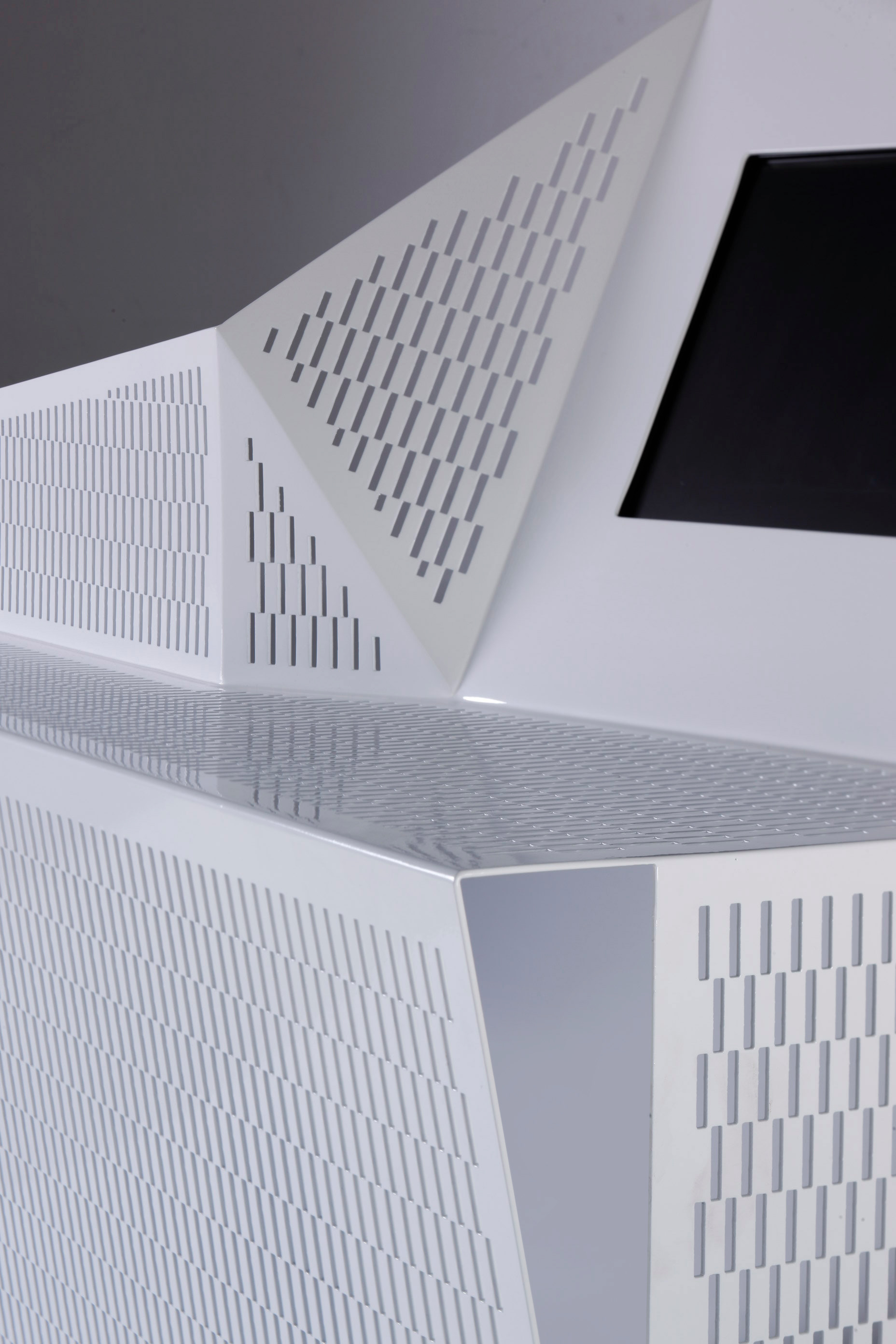 To make the desk transparent and lightweighted, laser cut is applied to the metal sheets. After the laser cut process some of the parts are joined together by welding and some of them were bent.